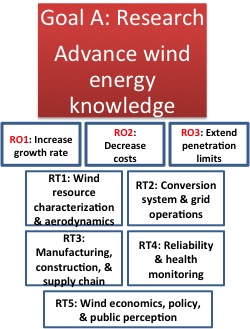 Our research program is composed of three research objectives and five research thrusts aimed at advancing wind energy knowledge.
Research Objectives
We will make substantive research contributions focused on accomplishing three interrelated research objectives (RO).
Research Thrusts
WESEP fellows will gain fundamental knowledge and experience in at least one WESEP research thrust and will acquire significant knowledge and experience in all five research thrusts (RT).